"What the actual–?": Inua Ellams' Candid Take on Power, Politics and Love
Written exclusively for UEA Live, by UEA LDC student Andy Wrench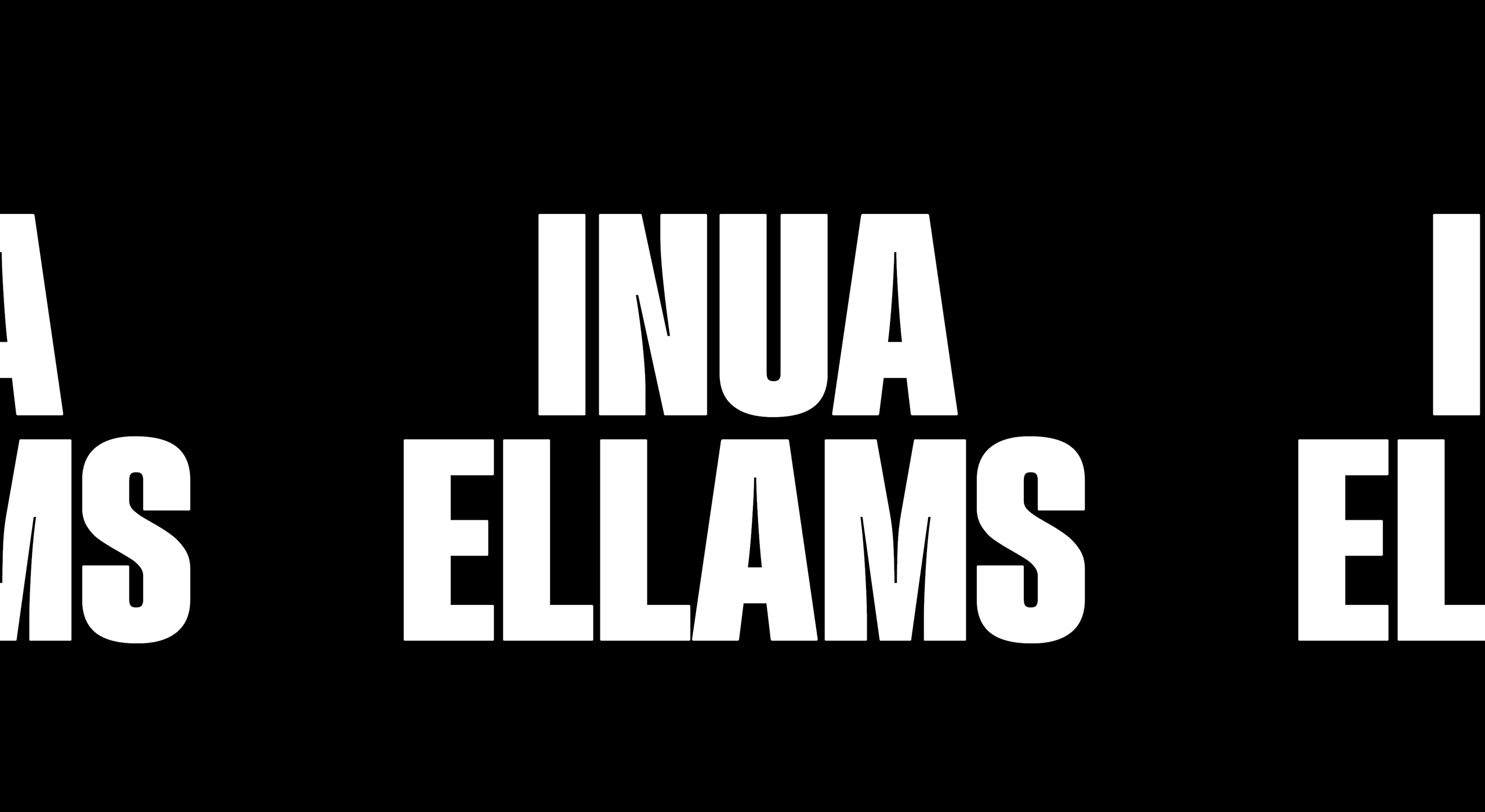 Seemingly his talents know no bounds. Simultaneously working across multiple art-forms as poet, playwright, solo performer, graphic artist and R.A.P. (Rhythm and Poetry) Party event organiser, Inua Ellams' tireless commitment has brought him many well-earned successes. Highlights include being commissioned by the Royal Shakespeare Company, BBC Radio & Television and Tate Modern. His spoken word performance, The 14th Tale, was awarded a Fringe First at the Edinburgh International Theatre Festival, whilst two more of his plays have been staged at England's National Theatre, Barber Shop Chronicles selling out two runs. Ellams was elected as a Fellow of the Royal Society of Literature in 2018, and his contemporary epic, The Half God of Rainfall, won a Hay Festival 2020 Medal. Despite being his fifth poetry release, his latest project, The Actual, marks another milestone in this fruitful career as he celebrates the release of his first full poetry collection, published by Penned in the Margins Press last year.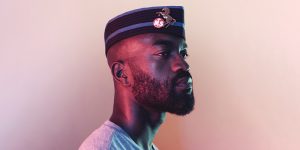 As is evident, what makes Ellams stand out is his artistic range, and the breadth of subjects which Ellams tackles within The Actual is no exception. Shifting from poignancy to rage, part of this collection of fifty-five poems unsurprisingly develops upon existing themes of identity, and questions of belonging which those familiar with the contents of Ellams' back catalogue will be fully expecting. For those of you who are as yet uninitiated, Ellams and his family have faced continual struggles to gain citizenship in the UK since fleeing Nigeria in 1992 when Ellams was eight years old. Following threats of violence towards Inua's father from religious fundamentalists, the family sought refuge in London, a topic which Ellams has addressed openly in his autobiographical one-man show, An Evening with an Immigrant, where he reveals that lost immigration documents applying for a visa extension later caused them to move to Ireland. Nevertheless, further hostility ensued, Ellams himself recalling being the only Black student in his school in Dublin, with the racist behaviour he received during this period being politely described as "exhausting but character building". This forced the family to return to London; to this day his family are still battling for the right to remain.
What arose from these experiences for a teenage Ellams was a sense of constant physical and racial displacement, the feelings of which are still clearly so hurtful to the poet that he consciously attempts to remove any similar kinds of limiting boundaries for those who wish to encounter his work, in what can be described as a kind of duty of care towards his readers. Unlike the rich, textural language bound up in metaphor which much of his earlier poetry utilises, in The Actual, Ellams has instead expressed a desire to "democratise language", to build a fully inclusive space within which what he is attempting to articulate is able to translate culturally to be understood by all. This aspiration towards an all-embracing world is alluded to in a poem appropriately titled "Fuck / Borders". Ellams writes hopefully that, "In time we'll wake to see the lines / these thin boundaries we have drawn / as utter folly and call out why / and when / and who / and how".
This sense of unrestricted accessibility is equally applied to his plays. Speaking about Barber Shop Chronicles, Ellams stresses how, by inviting audience members on stage to receive a haircut before the play, he hoped to get rid of the wall that separates the audience from the actors, the stage from the auditorium. Ellams confounds expectations further as he actively dissects the culture of toxic masculinity that persists across the African diaspora, but insists that non-Black, non-male audience members are of course welcome too. As the play unfolds, it highlights the struggles of Ethan, a black Briton in his late teens, who feels a nervousness concerning his inability to match the foolish machismo of the "guys in the gym, pumping, tryna look like rappers, asking themselves Am I a man yet?". But Ellams, who lost his best friend to suicide, is all too aware that this one-size-fits-all mentality is insufficient to provide a template towards what it means to be a man and the unnecessary pressures that can be felt as young men attempt to mould themselves to fit this social construct which can sometimes become life-threatening. He takes his disdain further in another poem from his collection, "Fuck / Boys", which addresses a grandfather's attempt to socialise his grandson into the performance of macho toughness expected of him: "It starts early / A man compliments the tight nut of his grandson's fist / Hit me / he says / holding open his palms / The boy strikes and winces / The man says / Shake it off / We are men / We feel nothing". Thankfully, Ellams ends the poem on a more pensive note, telling us that there are "other ways of being", encouraging men to dismiss traditional male chauvinistic gibes of "acting like a girl" and the need to "man up" but rather build a band of brothers to talk over these issues of self-doubt rather than feeling that they have nowhere else to turn than ending their lives. Acknowledging the rise in the number of people wrestling with mental health problems today, I think we'd all agree that it has never been needed more than now.
Ellams says that this strong sense of empathy and tenderness can be attributed to his growing up alongside three sisters. Fittingly then, his work also extends to the topic of familial affection, multiple members of his bloodline being mentioned in "Fuck / Love" as our poet laments on his inability to suitably express how he feels towards each of them: "I want to tell my twin sister I love her but what I really mean is her arm around my waist when we were half-formed halflings in mother's womb is the closest I've ever been to God / I want to tell my mother I love her but mean I want to spoon the arthritis out of her swollen knuckles and kiss them back to nimble freedom". The line length and sparse punctuation evoke an image of our poet contemplating these feelings as he processes them himself alone in silence, the reader being sucked into feeling the sorrow too.
Nevertheless, there are also sequences of poems which are far more polemic and aggressive, unrelated to Ellams own past and lineage, but instead to universal themes which permeate all of our lives at present. Ellams' modern concerns are matched by the way that his ideas were captured – on his mobile phone, in brief moments such as travelling between meetings or the final fragments of thought just before he goes to sleep. If you've ever read the news and thought, "What the actual–?", it is likely that Inua will also have written about it, critiquing subjects such as climate change, police brutality and political power and bad government both in the UK and abroad. Poems such as "Fuck / Humanity" take sonic inspiration from the poet's love of hip hop and make clear that these poems were created to be read aloud, Ellams wishing to continue the tradition of orature from his African roots. Its lines rage and snarl with the direct, lyrical spit, as he decries our lacklustre efforts as a human race to rescue the planet from centuries of environmental abuse. "Fuck every single attempt / Our best bet is to annihilate our vicious selves", Ellams declares. Similarly, "Fuck / The Mandela Effect" directly imbibes images associated with contemporary concerns following the death of George Floyd and the injustice of violence towards Black men, who "are killed so often / it's assumed we've already passed / Whole White worlds imagine us in coffins / our skin the colour of stained wood". To use one of his own phrases from the poem, Inua himself becomes a "God of language and narrative", the fabula of his poems far-reaching as if he is omniscient, projecting narratives which touch us all.
Ellams' self-confessed love of beautiful things has been realised here. Merging pencil with pixel (much of the visual accompaniments to his literary works can also be attributed to his own artistic talents), the result is an outstanding contemporary work of physical and verbal art. The events hosted by the UEA Literary Festival, now titled UEA Live, have a tradition of securing big, well-established names, but also for having the insight to pick out relatively unknown writers who have not yet hit the heights of success and familiarity that their talents deserve. Inua is one of these rising stars, his work is the type which you can consume again and again. To quote Inua himself, although admittedly out of context, "however much you drink / the thirst is never quenched". Come and have a taste, you will not be disappointed.