Of Continuities and Discontinuities: Kamila Shamsie at UEA Live
Written for UEA Live by Farah Bashir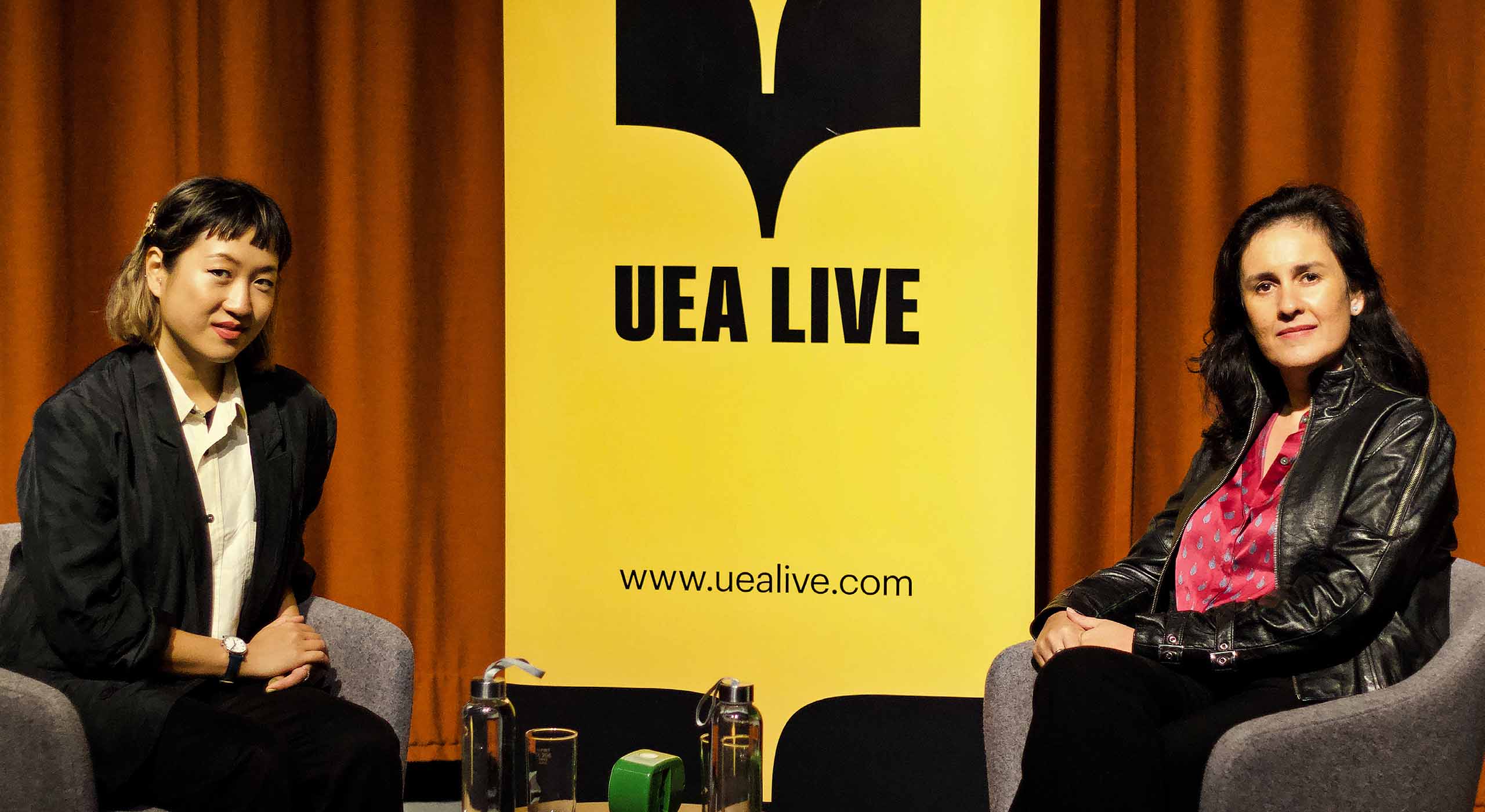 November began well. On Wednesday 2nd, a large audience showing up for UEA Live signals our post-pandemic life and the joy of coming together for literary and cultural conversations. In the spacious lecture theatre, Jean McNeil, Professor of Creative Writing, introduced Kamila Shamsie, the Pakistani-British novelist, who won the 2018 Women's Prize for Fiction for her novel Home Fire. 
Shamsie, whose novels have been translated into thirty languages, spoke about and read from Best of Friends (Bloomsbury, 2022), her eighth and most recent novel. Best of Friends has been described as 'fiction to look out for' by the Guardian. Shamsie was in conversation with Sharlene Teo, who has recently been teaching at the University of East Anglia.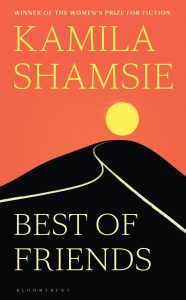 The session began with Shamsie reading from Best of Friends. Structured into two distinct time periods (1988 and 2019), it follows the lives of two protagonists, Maryam and Zahra, across Karachi and London. Shamsie elaborated on its fundamental themes: adolescent girls growing up in a patriarchal and politically charged landscape, politics of friendship in an increasingly polarised world, and the outcome of friendships after they are put through the pressures of testing circumstances. She reminisced on an evening at a literary festival in Karachi, where she was born and raised, during which she'd observed that the front seats were occupied by her mother's friends, 'all widows with their female friends'. Instances such as these in which 'friendships are central relationships to people', set Shamsie on the task to find more out about pivotal yet unusual friendships that had 'contradiction at heart'. The discussion deepened between her and Teo when the latter probed on female agency and appropriation of public spaces by women. Shamsie expounded on the specific vulnerability about 'living in a female body' which she has deftly captured as 'girl fear' in the novel. Through their personas, Maryam and Zahra characterise internal and external changes of a socio-political milieu. The turning point in their lives comes at a time of utmost political significance when Pakistan had appointed its first female Prime Minister, Benazir Bhutto, four decades after the country came into being. The event starkly demonstrates the chasm between what could happen and what actually happens. It lays bare the juxtapositions between 'possibility and panic/possibility and terror', especially in the first section of the novel.
Speaking about her journey as a writer, Shamsie said if her novels didn't pose challenges, she wouldn't write them. She didn't seem affected at the prospect of failing to try something new. She called herself 'very much a chronological writer whose first drafts were messy and as someone who believed in taking risks to either show something or to learn something'. In other words, 'to let things happen'. She pointed out, by writing about disparate timelines in most of her novels, she puts her faith in her readers; for them to take 'the leap of faith'.
Shamsie charmed the audience in her conversation with Teo. Towards the end of the session, as the audience interacted with the author, Shamsie spoke candidly of her favourite author Michael Ondaatje 'who makes the world bearable and better despite writing about terror'. Her response to Sharlene Teo's concluding question on what her advice for the aspiring writers would be was, 'to not worry but to take risks'. She emphasised on 'getting the first draft done, and not necessarily getting the first draft right.'
Farah Bashir is a writer from Kashmir. Rumours Of Spring – A Girlhood in Kashmir is her first book. She's working on her novel as a student on the MA Creative Writing course at UEA.