Celebrating 50 Years of Creative Writing at UEA
A message from Director of Creative Writing at UEA, Henry Sutton.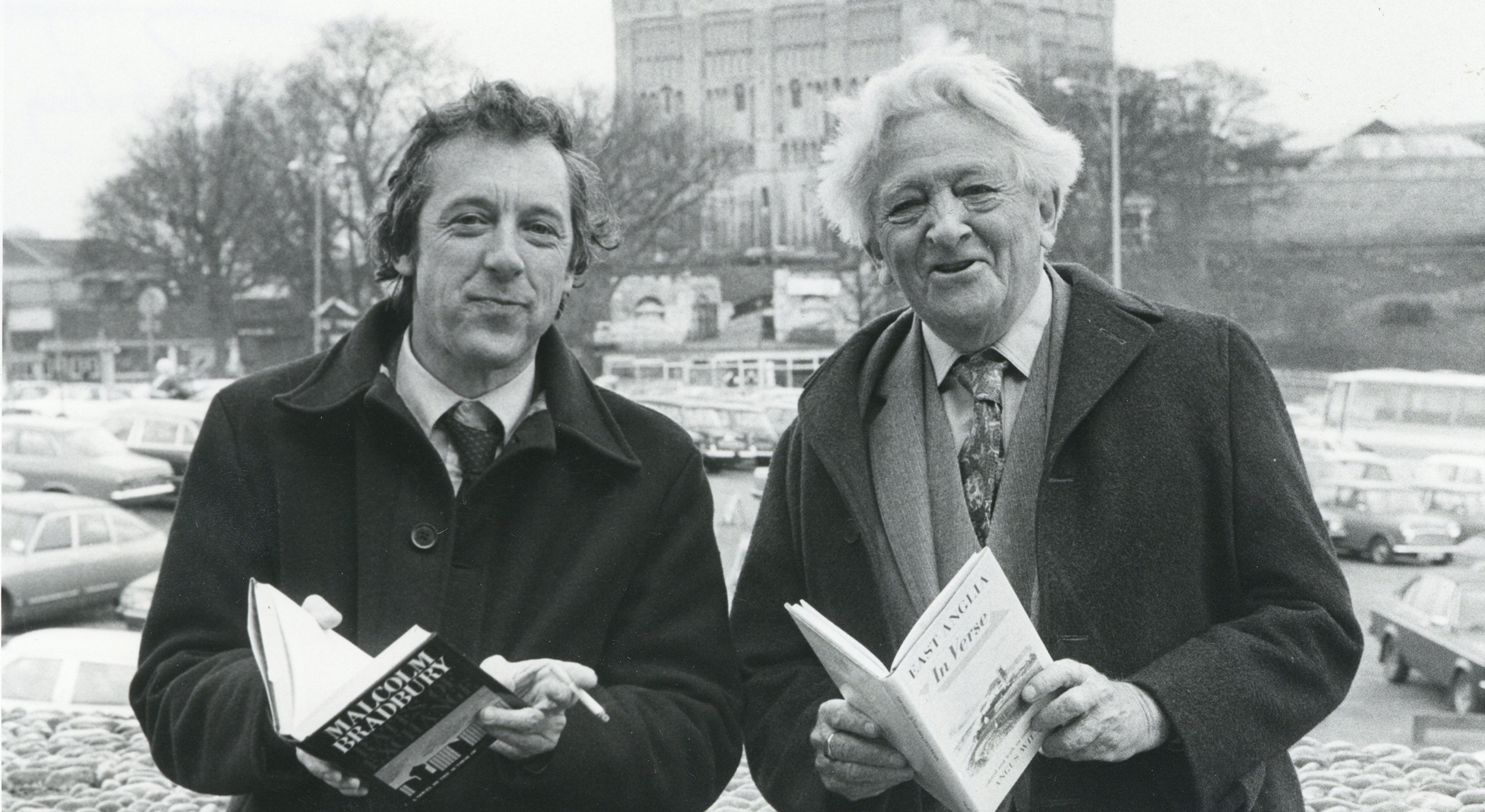 Creative Writing at the University of East Anglia is 50 years old!
We are excited to share with you our programme to celebrate the UK's oldest and most prestigious degree in creative writing.  Beginning on October 1st we launch a series of innovative events to celebrate the past and look forward to the future – not only of our writing programme, but of imaginative writing.
View the celebratory booklet which outlines our plans for this anniversary year.
Our plans include:
Our new International Chair of Creative Writing and Global Voices Scholarship programme, which celebrates leading writers from around the globe while continuing UEA's tradition of nurturing the world's most promising emerging writers. Its first chair will be the internationally acclaimed Zimbabwean novelist, playwright and filmmaker Tsitsi Dangarembga, whose novel This Mournable Body has just been shortlisted for the 2020 Booker Prize.
A suite of specially-commissioned videos celebrating the incredible accomplishments of graduates of our courses and casting forward to the future. Made entirely during the strict lockdown period that prevailed from March to June of this year, this is a personal look at the course and its literary legacy from Ian McEwan, Tracy Chevalier, Louise Doughty, Tash Aw and Ayanna Gillian Lloyd.
See our CW50 video at: https://tinyurl.com/y373k78o
As well as looking back to our impressive legacy, UEA is looking forward to the future of imaginative writing. With Arts Council England funding and backing from regional cultural and educational organisations, we are pleased to announce our Future and Form project. Over nine months, six emerging and established writers – Ayọ̀bámi Adébáyọ̀, Mona Arshi, Tash Aw, Imogen Hermes Gowar, Mitch Johnson and James McDermott – will work alongside creative technologists, local young people, schools and cultural organisations to find new ways to create, share and experience literature and storytelling through immersive and interactive technologies. The works will be displayed online and in a region-wide exhibition in Norwich in spring 2021.
UEA Live is the new name and direction of the renowned UEA Literary Festival. Our CW50 year line-up offers inclusive, challenging and engaging voices. Its autumn 2020 event series is launched online, featuring literary legends Lee Child, Ian McEwan, Diana Evans and Bernardine Evaristo.
Finally, we recognise the challenges we are all experiencing this year, across the literary and cultural sectors and indeed society at large, and we thank you for your support and interest in our birthday celebrations under difficult circumstances. We hope to see you online at one of these stimulating and thought-provoking events soon, and look forward to being in touch into the future.
All best,
Henry Sutton
Director of Creative Writing
Header Image: Malcolm Bradbury (left), Angus Wilson (right) | Credit: Archant Library
Middle Image:
Ayọ̀bámi Adébáyọ̀ (top left) | Credit: Cannongate
Mona Arhsi (top middle) | Credit: Amanda Pepper Photography
Tash Aw (top right) | Credit: Tara Sosrowardoyo
Imogen Hermes Gowar (bottom left) | Credit: Lee Jandrell
Mitch Johnson (bottom middle) | Credit: Harriet Johnson
James McDermott (bottom right) | Credit: Abi Bansal