Morning Moods and Urban Parrots
A Note from UEA Live Guest Co-director, Christie Watson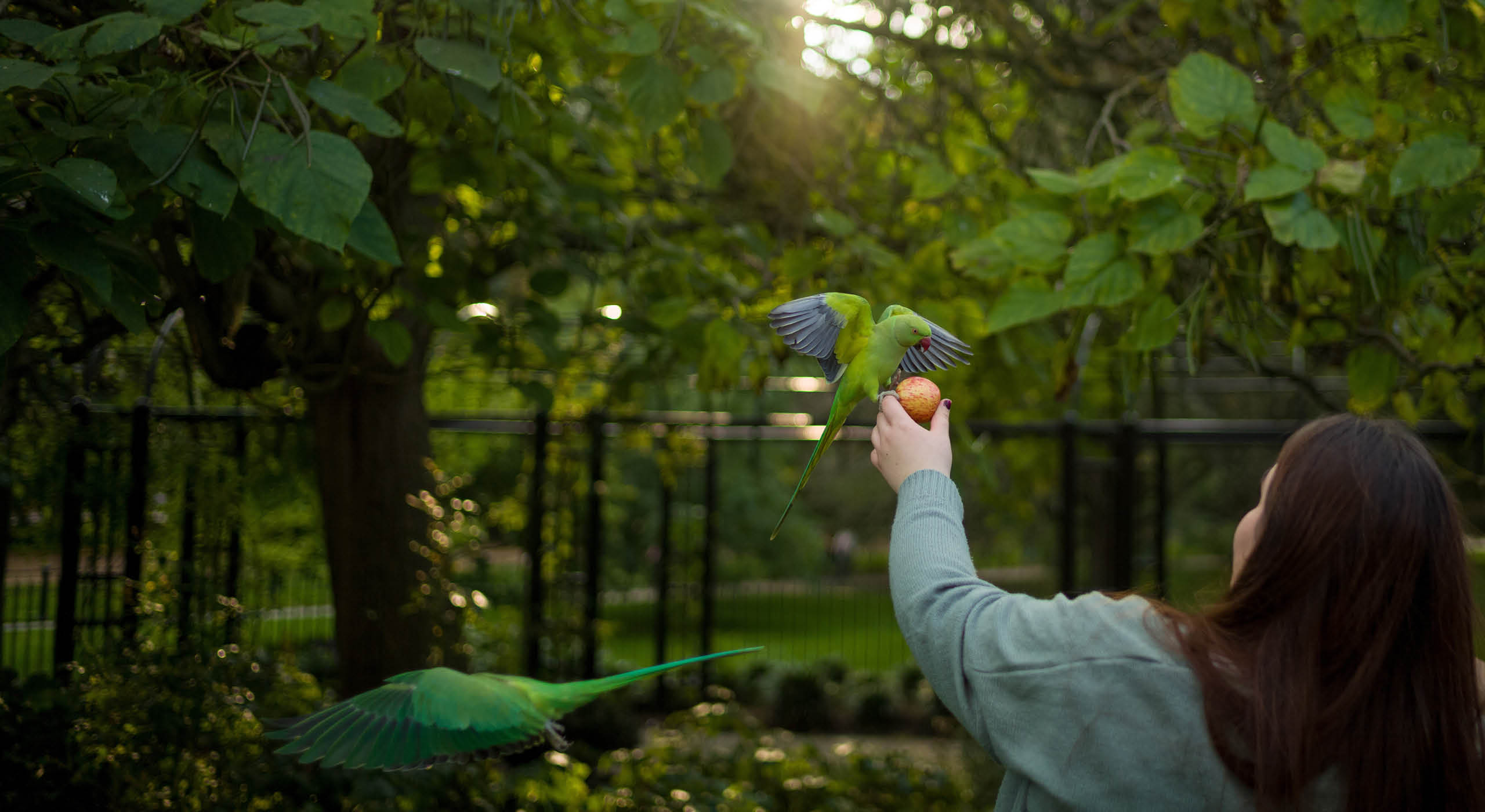 I am famously bad tempered in the mornings. My children avoid talking to me until I'm two coffees in, and remind me as I scowl and sigh; it is they who are teenagers. We live in South London, in an area of imported parrots. It's a curious sight, the flash of bright green, or a flock of them at dusk, spread out in the treetops like brightly coloured baubles on a Christmas tree. They look so beautiful, yet they screech from March until September. I used to sleep with earplugs, a pillow over my head, and an eye mask, to minimise the sounds – and light – that heralded the changing of seasons. I favoured cosy nights, late mornings, no parrot sounds at dawn. But, this year something has changed in me. I find myself waking early, earplug less, and joyful. I go for early morning walks, pre coffee, and cheerfully, stopping to look at the emerging snowdrops, and smile. I do not recognise myself.
This spring I have the honour of co-directing UEA Live. We're delighted to bring such a special line-up of incredible humans to Norwich.  With literary icons Jon McGregor and Monica Ali, and up-and-coming thought-leaders, Shon Faye, and Naomi and Natalie Evans, writer and film maker, Courttia Newland, hilarious social commentator, Raven Smith, and huge bestselling authors Joanna Cannon, and Kate Bowler (all the way from the US), we are spoiled this year! We have focused on audience safety to curate COVID secure events that enable our community of book lovers to meet, in person, be inspired and share vital conversations and connections. For those who are not based in the UK, or who have a preference or a need to be part of UEA Live online, we have a digital season ticket offer.
The events cross all forms and genres, but perhaps the storytellers share one theme in common: hope. And there is something in the air that feels, dare I say it, like hope. Perhaps it is the pandemic, the sheer scale of loss and suffering that felt like a period of dark quiet, a perpetual winter – lasting two long years. I keep remembering the words of a dwarf character in The Lion, The Witch and The Wardrobe, after the endless period of darkness and cold, 'This ain't no thaw. This is spring.' Spring is almost here, and this year, I intend to embrace it. Even the parrots.
I would love to see you at UEA Live for our incredible festival of events. Here's to hope.
Bestselling writer Christie Watson was a nurse for over 20 years. Her first novel, Tiny Sunbirds Far Away, won the Costa First Novel and Waverton Good Read Awards and her second novel, Where Women Are Kings, also achieved international critical acclaim. Her non-fiction debut, The Language of Kindness: A Nurse's Story, was a number one Sunday Times bestseller and a Book of the Year in the Evening Standard, Guardian, New Statesman, Sunday Times and The Times. Her most recent work, The Courage to Care, is a vital and timely book about inspirational nurses, and the bravery of patients and families. She is Professor of Medical and Health Humanities at the University of East Anglia.