'A New Legacy': An Introduction to UEA Live's Illustrious #Merky Books Panel
Written exclusively for UEA Live, by Jade Wallace-Mitchell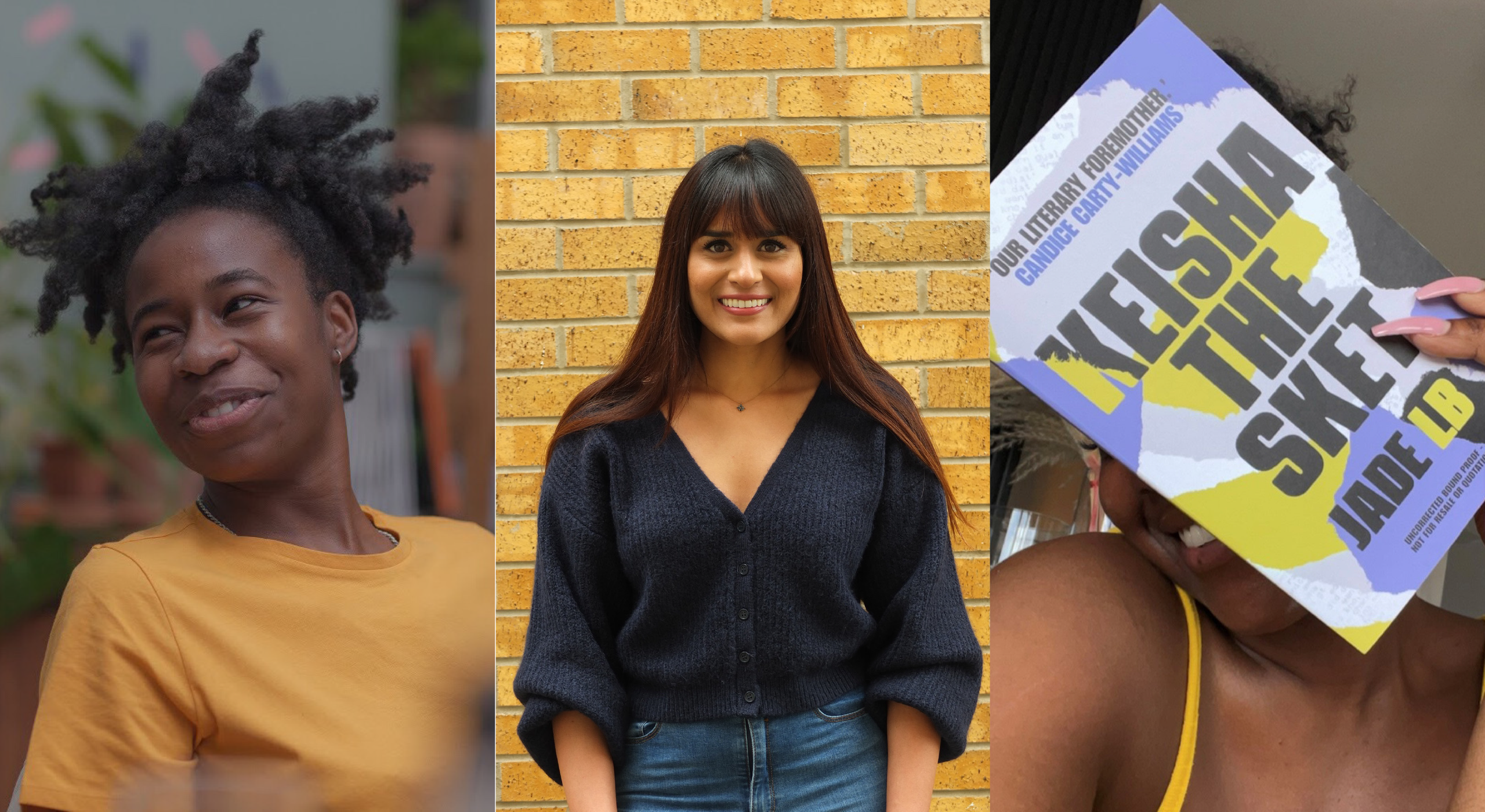 Let me take you back. It is 2018 and Penguin Random House and the multi-award winning artist Stormzy have just launched their new imprint #Merky Books. They are 'a home for a new generation of voices and an imprint building a new legacy in literature'. Their annual New Writers' Prize is an exciting competition that encourages a variety of voices to explore their own gifts and share them. Fast forward to now and the upcoming live show which features Jyoti Patel, the winner of this year's Writers' Prize. Another great addition to the competition's alumni which has stayed true to its mission in expanding the platform for more people of colour.
Jyoti Patel was born in Paris to British Indian parents. Graduating from UEA in 2014, with a BA in English Literature with Creative Writing, after growing up in London, she went on to be a part of the UEA MA Creating Writing Prose cohort for 2019/20.
Her debut novel Six of One, which won the #Merky Books New Writers' Prize and is due to be published next year, explores what it means to be a person of colour in Britain today and discusses the themes of identity and the stories that we tell ourselves to navigate trauma . It is told from the perspective of 18-year-old Nik and his British Indian mother, Avani. It is broken into past and present, as Nik looks into his father's death.
Six of One revolves around the healing of trauma and I would say that it is akin to Kintsugi. Kintsugi is a Japanese art form, in which broken pieces of pottery are melded back together with gold, showing that there is beauty in all your flaws but also that the cracks caused by trauma are a part of what creates you. The comparison between the two makes for a compelling recommendation: this novel is made to allow a moment of introspection which is something that we all need at times. Healing your inner child is imperative, it allows you to be a better adult and be one with yourself and this book is set to be a stepping stone in that process.
Joining her on the panel, #Merky Book's Senior Commissioning Editor, Lemara Lindsay-Prince. Named in Elle's 2020 list as the 'biggest game changer of all time' in publishing. Her published work can be found in OOMK Magazine, Well Read Black Girl anthology, and the Guardian.
Lemara is also the Editor at Plantain Papers, a yearly printed independent journal that is dedicated to plantain and the people who eat it. Plantain Papers utilised the written word to explore and shine a light on the experiences of African, Caribbean, Latinx and South Asian communities.
In November 2019, Lemara became the Senior Commissioning Editor for #Merky Books. The role of a Commissioning Editor is not one to be taken lightly. It is a huge responsibility, collating the authors, book titles, and ideas, essentially shaping the outlook of the publication. They control the reach of the imprint and through this, broadens the audience that they are talking to.
In an interview with Refinery29, Lemara stated that she wanted there to be more stories that 'reflect or hero the lived experience of different communities.' The quote 'you can't be what you can't see' is so popular for a reason and Lemara's work is one of the many efforts to diversify the literary field.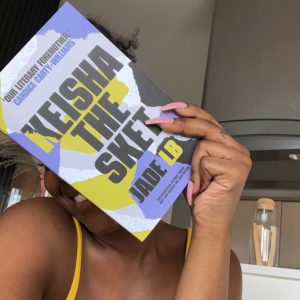 The final panellist is Jade LB. Jade is a London based creative and academic writer. Her work looks at topics including Black women and relationships, Black British culture, and the Black British working class experience. Jade is the co-founder of The Echo Chamber which discusses the politics of existing whilst Black and working class.
Jade began writing Keisha The (Da) Sket aged just thirteen. Originally written online and shared via Piczo, an old social website, the story's popularity soared throughout the schools of London. The themes that run throughout the story are just as important today; the exploration of Black culture, what it is like living in London, and what could be the most important – though I could be biased as I am a young Black woman – what it is like to explore your sexual life as a woman and for that not to be shamed. It became a modern classic of Black British culture and according to Black Ballad, 'Keisha The Sket accidentally decolonised literature'.
Regardless of age, the book transports you immediately to a time of youth: of crushes and slang that you used with your friends. Because of this, you get a sense of acceptance – this is your friend that you are talking to or reading about.
The narrative explores Black culture and is unapologetic in the way that it does so. From the very first page, you are thrust into a language that uses cultural slang as well as text format which creates a continuity regarding the era as well as the character's life.
I saw myself in Keisha immediately, even though I hadn't lived her life. To me, that is a sign of a good book, one that is absolutely captivating, that makes me smile, and that teaches me something along the way.
The panel commences at 7pm on the 20th of October and is set up to be an exciting event with many accomplished people. No matter who is speaking, there is no doubt that there will be a lot to learn.
Jada Wallace-Mitchell is an 18 year old undergraduate studying Drama and Creative Writing at UEA.