Malika Booker: Breathing New Life into Poetry at UEA
Written for UEA Live by Rosie Kyrin-White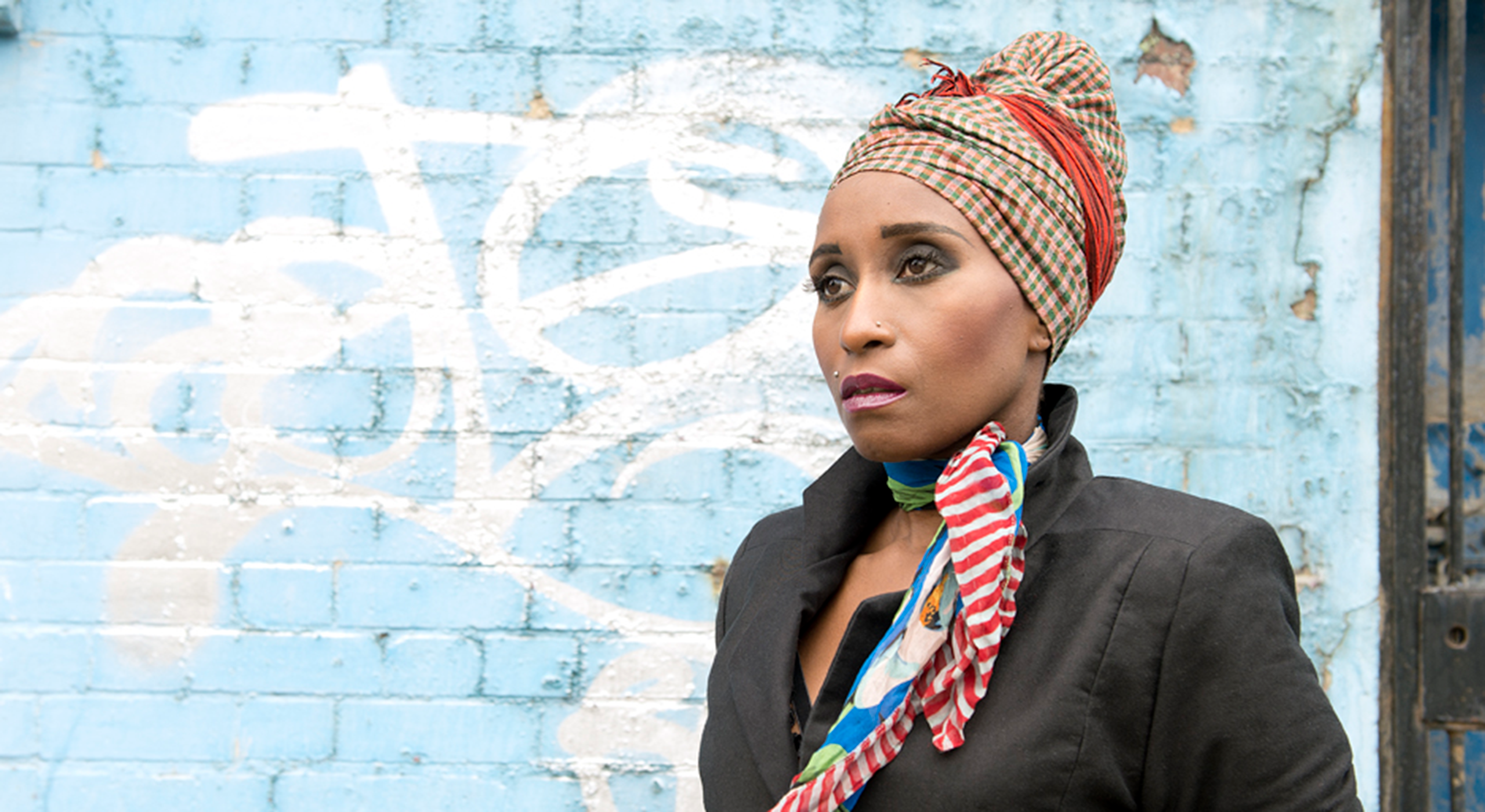 Malika Booker is pioneering literary revolution. With writer Roger Robinson in 2001 she co-founded Malika's Poetry Kitchen, an influential collective where "Black and brown bodies, working class voices, woman's voices" (Booker, 2021) are heard and nurtured in the weekly meeting place of her Brixton home. Kitchen makes poetry accessible for all; pieces are posted online and there is a YouTube channel showing members performing their poems from their own kitchens or personal settings. The noun 'Kitchen' encapsulates the ethos of this collective, evoking a warm, communal space where poets can serve one another and feast on shared creative goodness.
An acclaimed British poet, Booker is also a multidisciplinary artist, playwright, and educator who lectures at Manchester Metropolitan University. As a Londoner of Guyanese and Grenadian parents, Booker interweaves culture and tradition within her work. It seems fitting that she has a BSc in Anthropology from Goldsmiths, University of London. Understanding human struggle is at the heart of Booker's writing, and her Golden Shovel poem A Parable of Sorts (2017) is a sharp, lucid celebration of black prowess in response to systematic discrimination.
Blackwell's describes Booker's first published collection Pepper Seed (2013) as "a visceral emotive patchwork of everyday dramas in the fabric of ordinary life". The poems are "interconnected in a larger diasporic story". A successful debut, it was shortlisted for the OMC Bocas Prize for Caribbean Literature and the Seamus Heaney Centre 2014 First Collection Poetry Prize.
In this UEA Live talk on 17th November, Booker will be focusing on Too Young, Too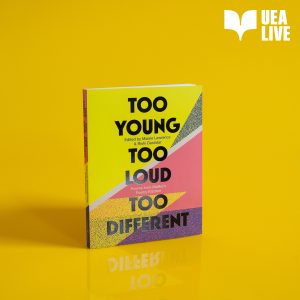 Loud, Too Different (2021), the first anthology from Malika's Poetry Kitchen to be released. Not only are there sixty-five rich poems to absorb, but readers are also given unique insight into the history and foundations of Kitchen in chapters "The Secret Knock" and "Eighteen Steps to Starting Your Own Poetry Collective". These chapters examine the important process behind poetry, showing how members managed to find their niche and produce successful work. This makes Too Young, Too Loud, Too Different a vital resource for emerging creatives. Samuel West argues that the anthology "serves as a blueprint for all grassroots writing initiatives who are trying to have longevity". The poems address a range of loaded themes: sex, loss, faith, heritage and death. There is a vivid anecdotal poem by Inua Ellams critiquing identity hierarchies within religion and a poignant meditation on ageing by Charlotte Ansell, written from the Evil Queen's perspective from Snow White. Each poem offers a powerful, enlightening viewpoint and you will be compelled to read each one carefully.
Amongst these poems is one by Booker, An Alternative History of Stones. She explains it is a tribute to a friend who was murdered by her husband. This tragedy happened during the pandemic when funerals were prohibited, so the poem was Booker's personal way to "memorialise the testament to grief". The poem simultaneously draws on past and present; Booker first describes male violent stone rituals infiltrating women's villages (suggesting domestic abuse is rooted in tradition) and then examines the online sympathy shared between women on Facebook in times of suffering. Stones themselves are embodiments of history, durable fragments surviving multiple eras. Perhaps Booker is comparing women to stones – rocks of endurance continually battered by the elements. While acts of misogyny are decreasing throughout the world there is still uncovered suffering to be confronted. As Booker states in the final line "O let us address the stones".
Booker will be interviewed by Molly Naylor- writer, poet, performer and UEA scriptwriting alumni turned lecturer. Like Booker, she works within multiple literary forms and will be an ideal conversation partner. I am excited for Booker to share her creative philosophy with the audience. Kitchen will be of natural interest to budding writers at UEA. Who wouldn't want to be part of a collective where community is paramount, where superficial judgments and societal hierarchies fall behind? Being one of these hopeful creatives, I can think of no better place than a seat at Booker's table.
Rosie Kyrin-White is a first year English Literature and Creative Writing student at UEA. She is interested in the power of personal stories and believes they should be documented as ethically and accurately as possible.
Image credit:
Index and Header Image: Siro Micheroli