Book Review: 'Sonnets for Albert' by Anthony Joseph
Written for UEA Live by Grace McGonigal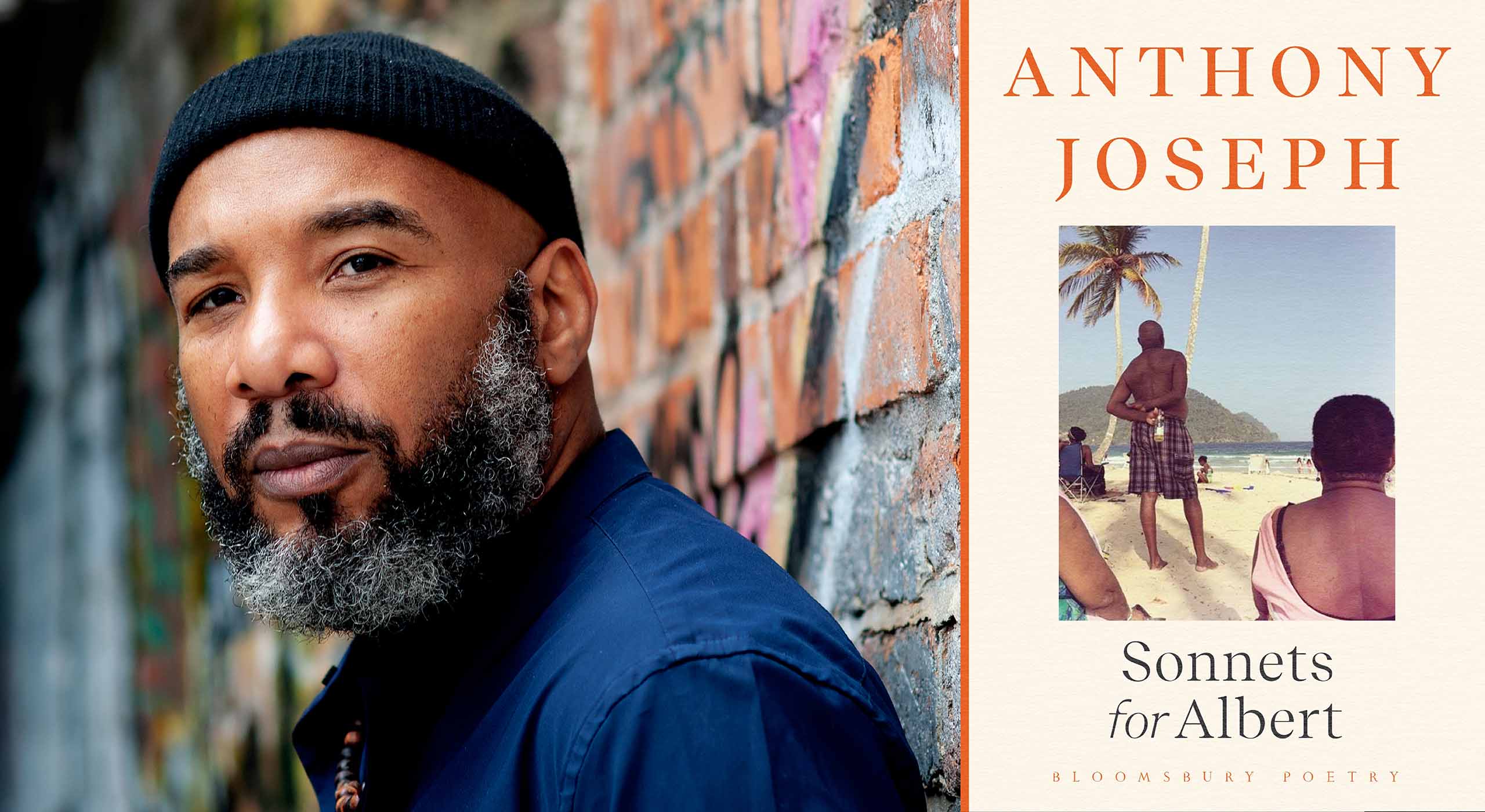 On the 10th November, UEA Live has the pleasure of welcoming Anthony Joseph to discuss his new poetry collection Sonnets for Albert. Joseph explores his relationship with his unavailable father thus returning to his earlier autobiographical work Bird Head Son, in a collection of sonnets. Sonnets are a simplistic form, appearing on the page as a small, condensed piece of work yet the work itself is almost always complex. Joseph's work is compact as he doesn't let a single line go to waste. As a reader you feel intrusive as you enter his world, Joseph shocks us outsiders from the very beginning of his collection.
With the bluntness of the first sentence; "when I hear my father dead" the reader is immediately pulled into what is already a tragic state of affairs. Joseph becomes an Icarus figure as he "flew 10 hours into the sun" but rather than following the usual overconfidence and hubris that Icarus represents, Joseph's comparison becomes one more similar to self-destruction. This theme is followed as Joseph creates a habit of driving off the road every time he "falls asleep" at the wheel, perhaps the habit is an unconscious need to avoid seeing his late father.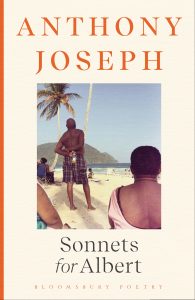 As Joseph decides that "everything is symbolic in literature" his father becomes a symbol as well. His absence creates anticipation for his return as the myth of Joseph's father grows; his father is veiled "through curtains". The metaphorical "tall jungle" and "small birds within the emptiness of the cricket field" evoke feelings of disassociation and feeling out of your depth. Perhaps this represents Joseph's journey of trying to understand and gain a grasp on the inner workings of his father and why he had "no shame fathering all these children". His paternity is compared to a farmer that flings his seeds around the island, the image creates feelings of carelessness towards his offspring who "still sprout in your walk-away". The collection includes images of Joseph's father which give us a glimpse into Albert at different stages of his life, the photos reinforce the feeling of being an outsider as even though they are simple, they still create a feeling of intimacy. We see Albert and Joseph's mother together on their wedding day, Albert in the kitchen, Albert on the beach of Hollow's Bay, and Joseph hugging his father in Malick. All the photos display humanity, the simple nature of the pictures becomes its strength as the photos contrast and co-exist with the intimate feel of the sonnets.
After Albert's absence in Joseph's life, Albert is restored posthumously through Joseph's selected memories with him. Contact with Albert is scarce, people like Joseph's brother encounter him on the road only to be belittled by Albert for how he is "talking more English than you". After his father's comment, Joseph comes to the conclusion that he and his brother are simply "sons to his (my) father – nothing else". This conclusion comes off as both heart-breaking and therapeutic, it feels as though the realisation has brought Joseph peace with its difficult truth. Joseph decides that "a long time now we forgive you", not for the time his father didn't give him but rather "for who you promise to be and unfulfil". This statement is told to us (as well as the other sonnets) in a calypso rhythm; the sonnet form allows the reader to contemplate each line before continuing. The reader is told of Albert's false promises to his children and takes that in before being told that Albert's laughter could "spark up space like a matchstick flame". The two sentences contrast in tone, presenting Joseph's relationship with his father as a complex one, that is profoundly ambivalent.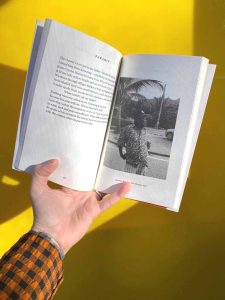 Joseph goes one step deeper as he explores his own relationship with fatherhood. As he meets filmmaker Mariel Brown, who at the time was exploring her own relationship with her father through her film Unfinished Sentences, Joseph realises that he wants his children to have a more positive perception of him posthumously. Joseph hopes that his future daughters will remember him "as fondly as the filmmaker remembers her father" and forgive him for his "human failings"; there is hope given to the reader that Albert's mistakes will not result in a generational cycle as Joseph is conscious to do better by his future children.
Joseph closes his collection using imagery that compares trees planted above bones as "ladders for spirits to cross into heaven". This ethereal piece of imagery then leads to the final sentence that "we shall all be rooted in this well of hours, eventually". The only guarantee in life is death. The simplicity in knowing that is perhaps what leads Joseph to make peace with his father, and the creation of art is what guides him along that journey. Sonnets for Albert will now help others come to terms with their grief and loss, helping not only Joseph but the reader as well which ultimately is what art should become, a helping hand.
Anthony Joseph will be joined by Shara McCallum in conversation with Alison Donnell at UEA Live on Thur 10 Nov 2022. You can purchase tickets here.
You can purchase a copy of Sonnets for Albert from Waterstones now, or purchase an author-signed copy on the night of the event.
Grace McGonigal is a first year English Literature and Drama student whose love for writing began at an early age, composing messily written stories on scraps of paper, lovingly stapled together by her mother. She hopes to continue writing in the future as she aims to enter the world of journalism.