Discussing desire and diversity with Monica Ali in her new novel 'Love Marriage'
Written for UEA Live by Adrija Ghosh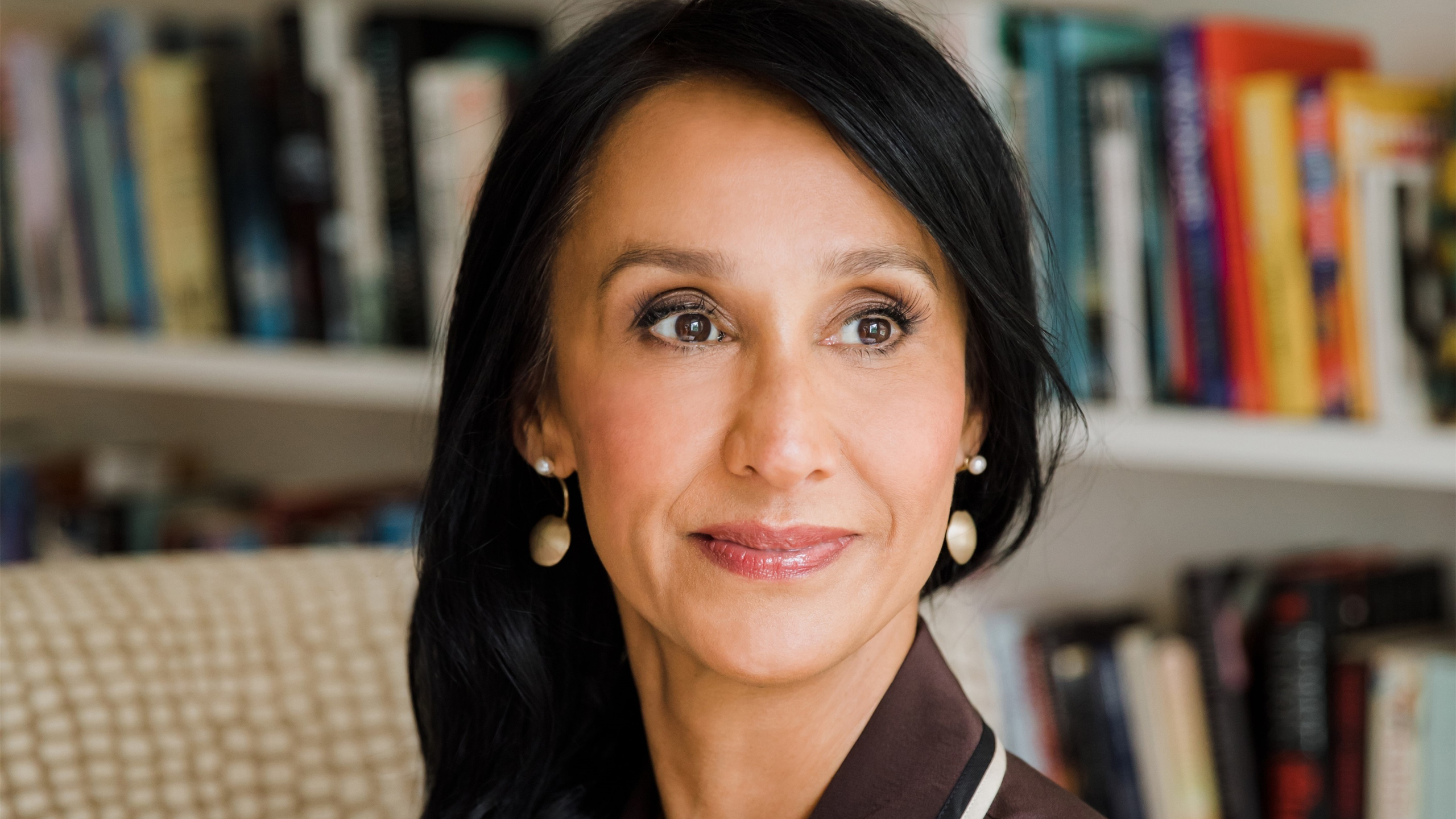 Monica Ali burst into the literary scene back in 2003, with her debut novel Brick Lane, which was subsequently shortlisted for the Man Booker Prize. She is a Fellow of the Royal Society of Literature, and in 2003 she was named as one of Granta's Best of Young British Novelists. The Dhaka born British-Bangladeshi author moved to England when she was very young and studied Philosophy, Politics and Economics at Wadham College, Oxford. Her writing has appeared in numerous publications including the Guardian, the Times, The New Yorker, and the New York Times and her books have been translated into 26 languages. She has been nominated for the George Orwell Prize, as well as the Commonwealth Writers' Prize amongst others. She taught creative writing at Columbia University from 2015 to 2018 and was the Distinguished Writer in Residence at Surrey University in 2016. She has also been a guest editor of BBC Radio 4's Today programme. She has judged several literary prizes including as Chair of the Asian Literary Prize (formerly the Man Asian Literary Prize). She is a Patron of Hopscotch Women's Centre, a charity originally set up by Save the Children to support ethnic minority families, and a Trustee of the St Giles Trust, a charity that helps marginalized communities in the UK.
Brick Lane follows Nazneen, a Bangladeshi woman, who emigrates to London for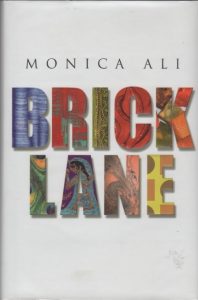 marriage. A parallel narrative is established through Hasina, Nazneen's sister living in Bangladesh, with whom she exchanges copious letters. The novel explores Nazneen and her family's life within the South Asian diaspora in Brick Lane, the center of the British-Bangladeshi community in London. Ali juxtaposes conflicting ideas of belongingness, desire, and freedom in Nazneen's confusion, as she finds herself torn between her past rooted in rural Bangladesh and her social position as a working-class immigrant in England. The novel is a witty, complex, and thoughtful exploration of feminism, immigration, faith, and self-fulfillment. The novel was a finalist for the Los Angeles Times Book Prize and the National Book Critics Circle Award. It was later adapted into a film and released in 2007, by Film Four, starring Tannishtha Chatterjee, directed by Sarah Gavron.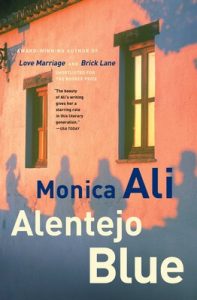 Her second novel, Alentejo Blue, was published in 2006. Ali places her characters in the decrepit town of Mamarrosa, an expat community in rural Portugal. The novel traces the trajectory of locals, tourists, and immigrants (mainly from Britain) through seemingly unrelated vignettes. It is up to the reader to draw their own conclusion whether the stories are connected, or if they are stand-alone, unique experiences despite being set in a small, tight knit community. The titular 'Blue' recurs throughout both as a symbol and as reality – the architecture, the scenery, the ocean, and the sky often intermingle with the angst and the brooding nature of the characters and their lives.
Her third novel In the Kitchen, published in 2009, is set in London, and more specifically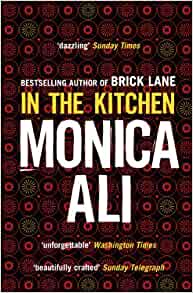 in a city establishment – the Imperial Hotel in Piccadilly. This book explores migrant labour in hotels where people are always passing by. The kitchen becomes a space for shared experience, but it still does not compensate for the sense of delineation that the self suffers in grind culture. Things take a turn when the dead body of a night porter is discovered in the basement, and the protagonist is left to ponder about the benefits of a tight knit community, as experienced in his northern working-class mill town of Lancashire, as opposed to the urban tendency of solitary living.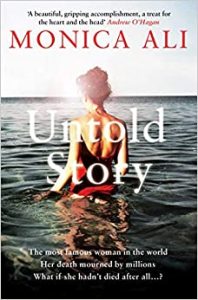 Her fourth novel Untold Story (2011) was a re-imagination of Princess Diana's fate. It is written in the vein of a thriller, and in this story, Princess Diana fakes her death and moves to a small American suburb. The story is told through a third person narrative – diary entries of the princess's former personal secretary, coupled with her American guise Lydia's letters. Lydia's unassuming life gets disrupted when her past tries to catch up with her, and the story navigates this cat-and-mouse chase. The subject matter of this novel had garnered a lot of speculation; however it is best captured by Suzi Feay, who wrote in The Financial Times, "As subsequent novels appeared, it became clear that Ali was a different sort of novelist altogether; a more universal voice, a writer who disappeared entirely within the world of her fiction, confounding those who initially saw her as a mouthpiece for a particular constituency…". This reverberated Ali's own concerns that she brought up in an interview with the Guardian, "I could write about whatever I wanted, like a white male writer can."
And Monica Ali is a brilliant novelist. Her latest novel, Love Marriage is her first in a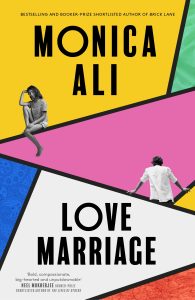 decade and is a social comedy which discusses interracial marriage. The novel follows Yasmin, a 26-year-old trainee doctor from an Indian family who emigrated from Kolkata and her fiancé, Joe Sangster, fellow doctor and son of a liberal, middle-class feminist mother. Ali explores cultural differences and tensions, discusses class, gender, faith, sexuality and touches upon Islamophobia, Brexit, and NHS underfunding. Ali is currently adapting it for television in conjunction with New Pictures. We are waiting for Wednesday, March 9 for the UEA Live event to hear her insight on love, marriage, and desire in the modern times.
Adrija Ghosh is a queer (she/they) multilingual poet, who writes in an attempt to decolonize their own poetic lexicon by enlanguaging the fissures left in the wake of colonialism, imperialism, homophobia, patriarchy, and erasure.
Image credit:
Index and Header Image: Yolande De Vries