Love and Marriage – Monica Ali at UEA Live
Written for UEA Live by Ruby Skippings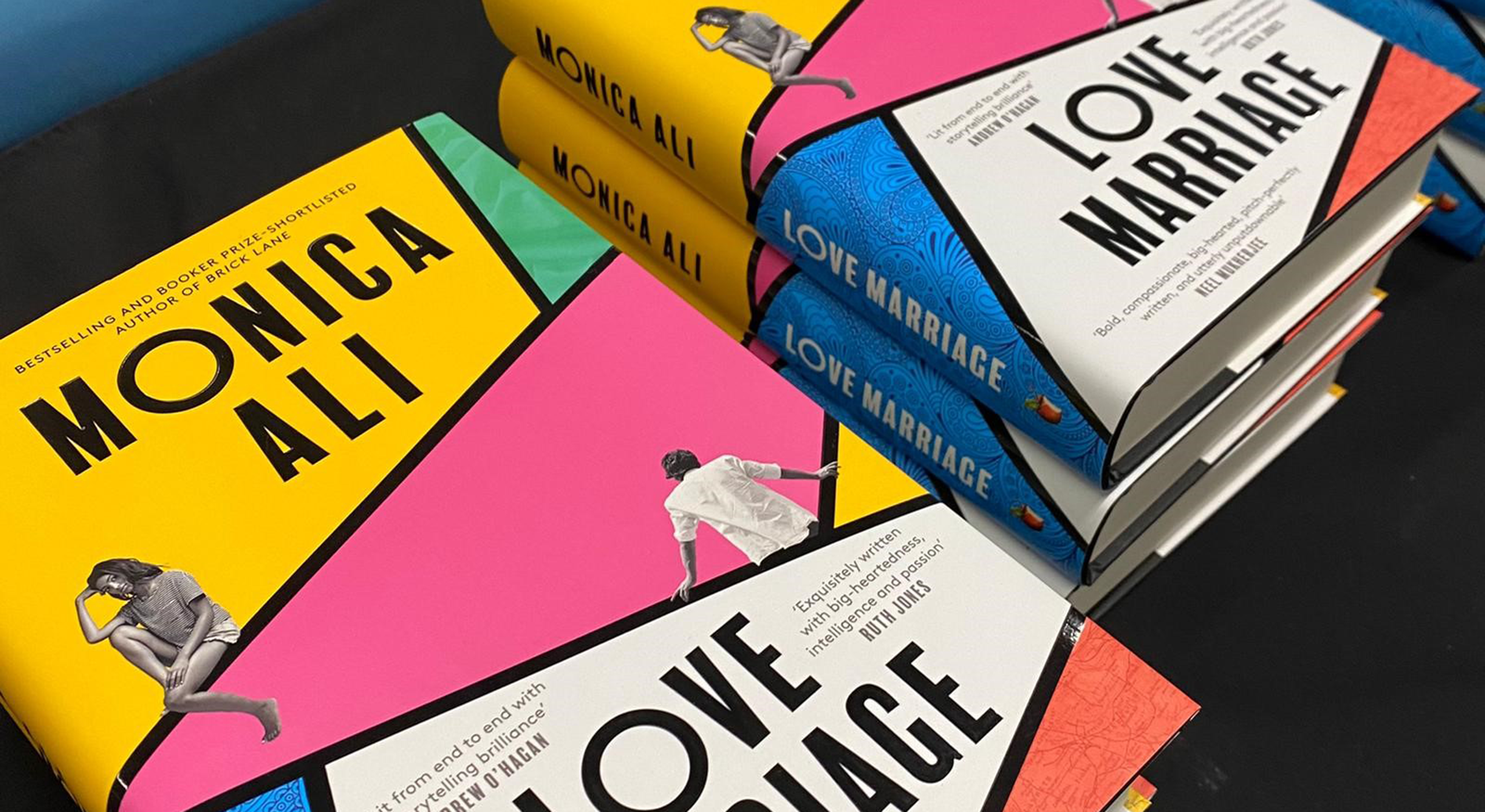 Monica Ali's latest novel Love Marriage comes after a decade long break from releases, and it shoots Ali back into the limelight with a story full of heart. In conversation at UEA Live with Ali, Professor Alison Donnell deemed it "serious and funny, generous and probing", a balance that the award-winning writer has been known for since her Booker Shortlisted 2003 debut Brick Lane. The evening's conversation took off naturally with – where else – the title; Ali explains that it's not all that meets the eye. Despite our natural assumptions about a marriage that has simply not been arranged, the story of Yasmin and Joe, all that binds them and comes between them, contains themes that often run deeper than the status of marriage. But, evident from the opening excerpt that Ali read for us, love remains central.
"I'll just read for 45 minutes", Ali jokes as she begins, delving into the tight-lipped attitudes towards sex in Yasmin's youth, lightyears away from her fiancé Joe's experience with his famous second-wave feminist mother, Harriet. Yasmin's voice completely came through Ali, and as an audience we couldn't help but feel for her as she panicked about the two families, the Ghoramis and the Sangsters, meeting for the first time. The depiction of Arif, the mischievous younger brother, had many chuckling, but the overriding atmosphere was one of admiration for Ali's capability to capture character with gifted perception.
She argues that the concepts of 'love marriage' and 'arranged marriage' are simply just 'marriage', depending in what part of the world you're in. The title reveals marriage with all its discontents, as readers also delve into the partnerships of the parents, a conservative Indian couple, and a polyamorous woman. The centrality of the novel often wavers from our protagonists, examining class, race, and status at every possible corner. Ali does this purposefully to ask who we allow the social capital? And are these people so different, just because of their cultures and beliefs?
With only two sex scenes, Ali amusingly assures us this isn't Fifty Shades of Grey but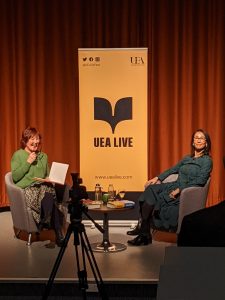 explains the importance of the sexual relationships in the novel – in a Freudian way, sex is often at the heart of who we are, what we want and what defines us. As one of the characters is revealed to have an affair, and another a sex addiction, the role of sex is inseparable from the pressures we perceive to be there versus those we put on ourselves, captured beautifully in the character of Yasmin.
This leads the conversation into social solidarity and identity, explored through the matriarchs of the family, characters who so often get lost under the label 'Mum'. Ali justifies our tendency to do this, to see people as they suit us, but states her aspiration for the novel to be a push-back against the modern tendency to box people in. This is explained with the example of Joe, an upper-middle class straight white doctor, who seemingly has all the privilege in the world. "But I don't dislike Joe", Ali exclaims, as readers learn of his issues that cause him to feel guilty about his feminist upbringing.
At every turn, the characters are more than they seem; the openness between Yasmin's parents challenges the stereotype of closed-off South Asian households. That doesn't mean the novel lacks a realistic tone, quite the opposite. The incident of racism towards Yasmin in the hospital is based on real stories, Ali explains, of Asian doctors in NHS hospitals who are asked by patients if they can see a "British" doctor. The violence that can occur in identity politics is not shied away from, but rather woven into the emotional texture of the book, pulling the rug from under us. Ali is pleased by Donnell's view that "everything that happens in the novel is worthwhile", her answer a simple "thank you". What else can you do when your writing is so praised? The final note of the discussion portion is "Life without connection or compassion is the road to meaningless". If this is the case, Love Marriage is anything but meaningless.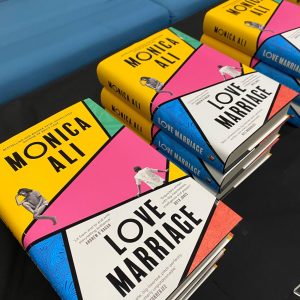 This isn't the first time Ali has struck literary gold. When Love Marriage came out, reviewers instantly compared it to her 2003 hit, deeming the novel "Brick Lane for 2022 with more sex and nicer interiors". Ali laughs at this, but rightly so, doesn't take it all that lightly. She explains the differences between the two novel's protagonists: one, a virgin Bangladeshi teenage bride in an arranged marriage living in a council estate in London. The other, a middle class 26-year-old Indian woman with a medical degree and a fiancé. The presence of marriage is not enough to link them. Ali begs the question of – if this kind of blatant comparison would happen to a white writer, and then answers herself – "I don't fucking think so!"
At heart, Ali seems like a romantic. She credits Jane Austen as one of her literary mothers, weaving themes of "old-fashioned" marriage into modern stories: engagement, courtship, family involvement. She believes that through these, we can learn a lot through modern marriage. As an Austen fan myself, and an aspiring writer, I found her return to writing a hugely inspirational comeback story. Every writer can relate to her feelings of a lack of confidence, causing her to take a 10-year gap from writing. Her stint in writing for TV didn't amount to much at the time, but Love Marriage is currently in development to be made into a BBC series, with Ali writing the scripts. Wistfully, she says it all came back around, and worked out. Her desire for readers to feel this is an "optimistic book about human nature" is a clear reflection of the kind of person Ali is.
Ali tells an audience member who asked about her writing process that you should always know your ending before you start. Then followed a relatable joke that, of course, this is easier said than done. To my surprise, she tries to have fun in her process, think up characters, find out about them, occasionally use her heritage to help and then shove them all together. That's the beauty of Ali's writing, and storytelling in general: often things don't seem to make sense, until they do.
Ruby Skippings is a third year English with Creative Writing student whose guilty pleasures include cheesy music, cake and buying more books than anyone ever needs. In her spare time, she makes films with friends, attends dance sessions and plays Cluedo with anyone who will join in.