Playful, witty, and essential – the timelessness of Ali Smith –
Written exclusively for UEA Live by Amy Bush, UEA LDC student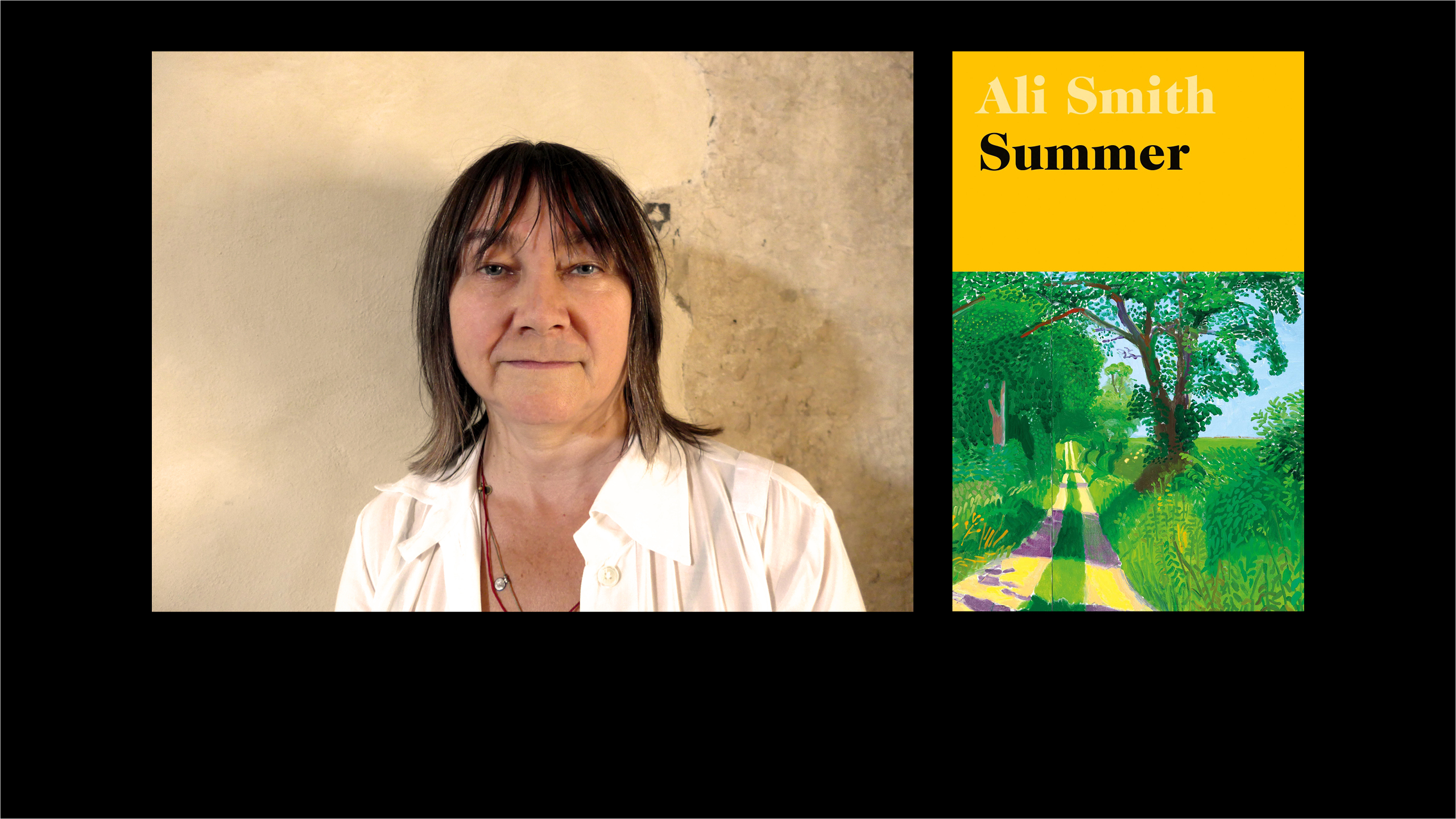 'Whatever their form, Smith's fictions return to certain themes – duality, love and its loss, time and its passing, how we can find one another – blending them with political concerns …; there is a bringing together of the fabular and the quotidian that is both uncanny and strikingly fertile.'- Alex Clark
A writer who revels in the boundless nature of language, our world and stories, Ali Smith's work is experimentation at its finest. Born in Inverness in 1962, Smith's love of literature started early. She describes learning how to read from a very young age by reading song titles off records. Fast forward many years later, and Smith is working as an academic. Her doctorate, she explains, was on 'the importance of the ordinary in modernist literature.' Despite being an 'unpopular topic' for the time, she persisted in hoping to reclaim modernism from nihilism, with her aim ultimately being to explore the understories of all works. After realising that the increasingly commercialised world of academia was not for her, Smith proceeded to go into writing. She gave herself three years to make it, and the rest is history.
A published author since 1995, Smith has won numerous awards, including the Bailey's Women's Prize for Fiction and the Goldsmith's prize, as well as being shortlisted innumerable times for the Booker Prize. An exceedingly accomplished writer, her work spans novels, essay collections, plays, short stories, and even writing for exclusive films produced with her partner Sarah Wood. Smith is famed for her experimentation with form and words, writing playful, witty, and unapologetically political novels that are both intimately bound up with the contemporary but also transcend time.
Smith is perhaps best known for her seasonal quartet – a series of books written and published in real-time from 2016-2020. Autumn, Winter, Spring and Summer are the epitome of Smith's relevance and transcendence. Spring, for example, brings together our contemporary concern with climate change and the treatment of migrants in the UK with a narrative on Katherine Mansfield and Shakespeare in a way seemingly impossible. Whereas Autumn emulsifies the trial of Christine Keeler with Brexit. In all her works, Ali Smith seamlessly converses between binaries of old and new and time and timelessness.
'Stories can change lives', says Smith in her desert island discs episode. Furthermore, citing that writers have a responsibility- the 'wrong' story in the 'wrong' hands may be harmful. It is not surprising then that Smith not only is famed for her playfulness in blurring time but her way with language and, to paraphrase her novel, how it can be both. Such characteristic tics are in abundance throughout Smith's work. From the twisting of 'somewhere over the rainbow' into 'somewhere over the rainblow' in There But For The, to Mr Gluck explaining in Autumn that 'collage is an institute of education where all the rules can be thrown in the air'. Smith consistently riffs on the overarching power language has to both hurt and heal us. This combined magic of blurred binaries and attention to language strikes a chord across her work.
'When you fall in love with a book, something especially interesting and exciting is happening because of the way language works on us as human beings', says Smith in a Guardian article. It is a testament to her writing that this is precisely the impact her work has. She makes us fall in love through her vibrant words, interesting experimentation, and exciting wit; she is a writer for our times and all times. 'We are made by what we read', Smith once said. Well, I have been made by reading Ali Smith, and I couldn't be more thankful.