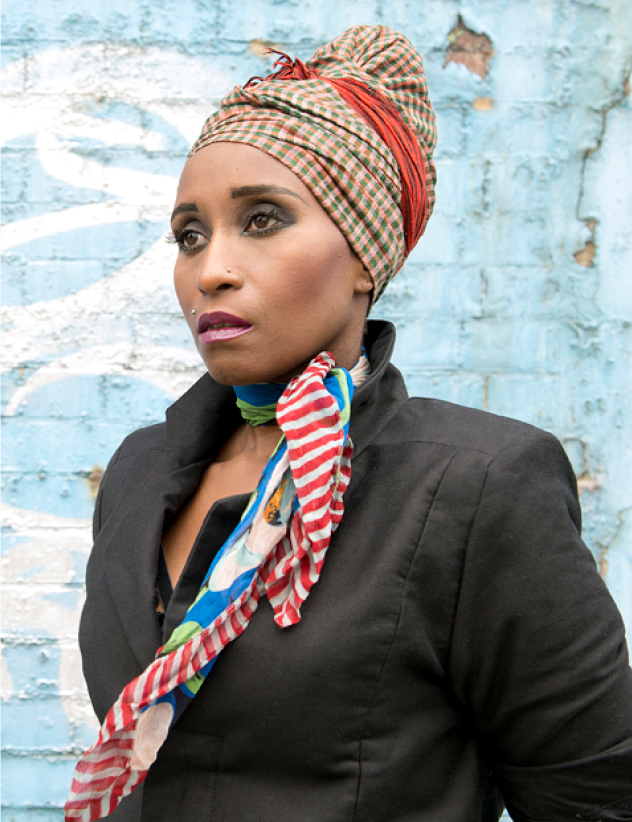 Malika Booker
Interdisciplinary artist, and co-founder of Malika's Poetry Kitchen, Malika Booker, will discuss the collective's upcoming anthology, Too Young, Too Loud, Too Different, with scriptwriter and poet Molly Naylor.
Malika's Poetry Kitchen is a writers' collective founded in Brixton by Malika Booker and Roger Robinson in 2001. 'Kitchen', as it became known, has ushered in a new generation of voices, launching some of the most exciting writers, books and initiatives in British poetry in the past twenty years. Too Young, Too Loud, Too Different, is an extraordinary anthology of poems celebrating 20 years of Kitchen, featuring poems by Warsan Shire, Inua Ellams, Kayo Chingonyi, Dean Atta and Roger Robinson among others.
Malika Booker
Malika Booker is a writer, spoken word and multidisciplinary artist, whose work spans literature, education and cross-arts. She is co-founder of the writer's collective Malika's Poetry Kitchen. Her poetry collection, Pepper Seed, was shortlisted for the Seamus Heaney Centre Prize, and in 2017 she was shortlisted for the Forward Prize for Best Single Poem. Clients and organisations she has worked with include Arts Council England, BBC, British Council, Wellcome Trust, National Theatre, Royal Shakespeare Company, Arvon, and Hampton Court Palace.
Image: © Siro Micheroli
'A critical and urgent moment… Malika's Kitchen is as much a gift to poets of colour in the UK as it is a gift to British poetry… this anthology is a loud proclamation of the aesthetic value of embracing difference'

Kwame Dawes