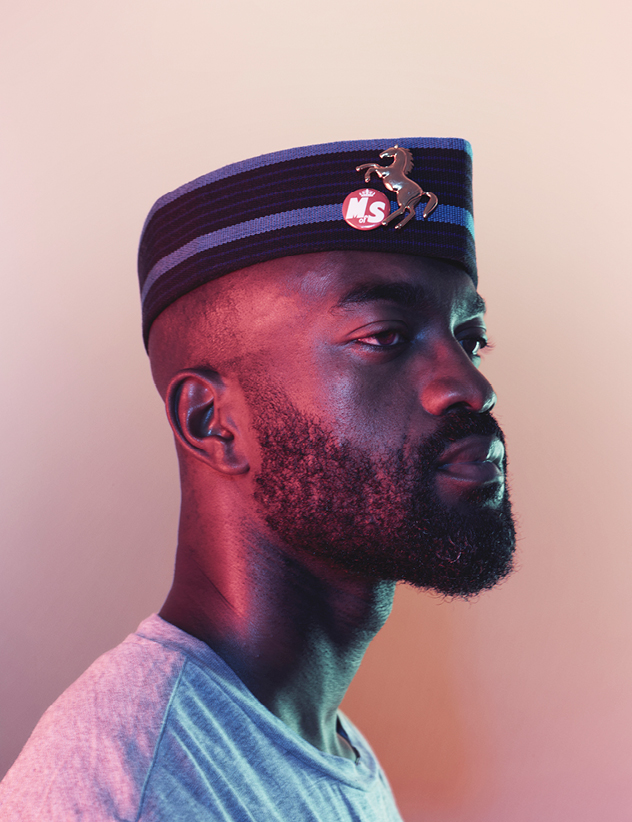 Booking now closed
Online event
Inua Ellams
We joined poet, playwright and performer Inua Ellams, as he discussed and read from his latest poetry collection The Actual, described by Bernardine Evaristo as "Poetry as fire, as lament, as beauty… I was blown away by this book." Inua was in conversation with Alison Winch, UEA Live Co-Director and lecturer in Media Studies at UEA.
COVID19: Due to current health circumstances, this event will take place virtually.
Inua Ellams
Born in Nigeria, Inua Ellams is an award-winning poet, playwright and performer, whose plays include The Barbershop Chronicles and The Half God of Rainfall. Identity, displacement and destiny are reoccurring themes in his work in which he mixes the old with the new, traditional with the contemporary. His latest poetry collection The Actual, is a symphony of personal and political fury— sometimes probing delicately, sometimes burning with raw energy. Inua was the UEA UNESCO Scriptwriting Fellow in 2020.
Image: © Andy Lo Pὀ
'Ellams is a charismatic and engaging performer of his own work. His poems are vivid, picture-rich, hip hop-inflected and alliterative, the words warm as bread.'

The Stage on 'An Evening With An Immigrant'