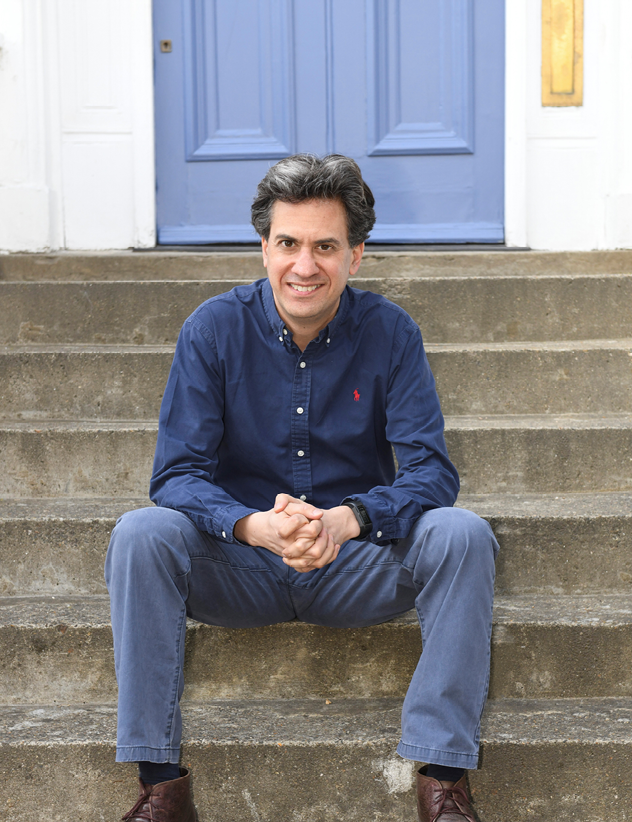 Ed Miliband
This event has been rescheduled for Thursday 9 Dec. All tickets will be transferred to this date.
If you have any queries please email us at uealive@uea.ac.uk
Former Labour Leader Ed Miliband discusses the need for change in his new book Go Big: How To Fix Our World – from inequality and climate crisis to the challenge of housing, technology and democratic change. Chairing the event will be Professor of Political and Social Theory at UEA, Alan Finlayson.
ed miliband
Ed Miliband is the MP for Doncaster North and was Leader of the Labour Party from 2010 to 2015. In 2020, he returned to the front bench to serve as Shadow Secretary of State for Business, Energy and Industrial Strategy. Ed's book Go Big: How To Fix Our World, is an empowering and uplifting set of solutions for remaking society, inspired by his award-winning podcast Reasons To Be Cheerful, and chosen by New Statesman, Evening Standard and the Guardian as a literary highlight of 2021.
Image: © Jenny Smith
'Inspired and inspiring for all those for whom the future of Britain and of the world is important'

Christiana Figueres, lead negotiator of the UN Paris Climate Agreement